No subscriptions. Zero commitment. Infinite possibilities.
We're a Multimedia and Marketing Web-Agency.
We're Art lovers and Blockchain supporters.
We create, manage and sell NFT Collectibles.
We promote and discover extraordinary Talents.
Delegate your project in 5 minutes, regardless of what it is.
Save 30% on typical agency costs or in-house talents.
We take care of everything so you can focus on other things.
Step 1
GRAB ICONIC COLLECTIBLES
Get in on drops where you can buy limited-edition digital collectibles produced by our Talents.
Step 2
UNLOCK A-LIST EXPERIENCES
Score one-of-a-kind individually signed editions and gain access to exclusive content and experiences.
Step 3
JOIN OUR TELEGRAM CHANNEL
Think of us as your virtual team.
Multi-skilled team
Reliable, pre-vetted, professional team, specialized in different areas.
Unlimited revisions
Request as many revisions as you need until you got the result you're looking for.
Source files included
All your source files are provided and available online so you can access them anytime.
Multiple brands
One subscription can be used for all of your brands – especially helpful for marketing teams and agencies.
Your Account Manager
The go-to person who looks after communication and admin while the team gets creative.
Cancel anytime
Our flexible, monthly subscriptions allow you to upgrade, downgrade or pause your account anytime.
Enhance and add value to the global Blockchain community.
Blockchain technologies will benefit innovators, creators and visionaries, with the tools to offer the possibility for everyone to contribute in a positive and sustainable way to our World one block after another by Trust, Traceability, and Transparency.
Blockchain
A collection of digital data securely stored with no central authority, rather peer-to-peer participants, which verifies the integrity of the data.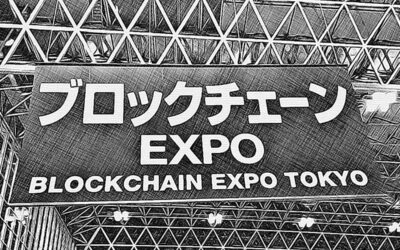 We went to the 2nd Blockchain Expo in Tokyo in October. 27 (Wed) - 29 (Fri), 2021Venue: Makuhari Messe, JapanOrganiser: RX Japan Ltd. (Formerly Reed Exhibitions Japan Ltd.) The practical use of NFT has been extended in various fields such as art, animation, game,...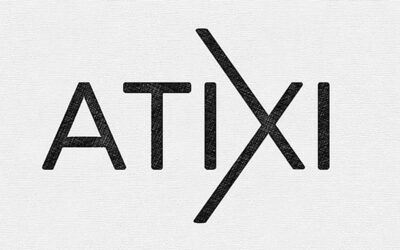 Today we have been released our official logo. For agencies and press, please download here all our brand assets.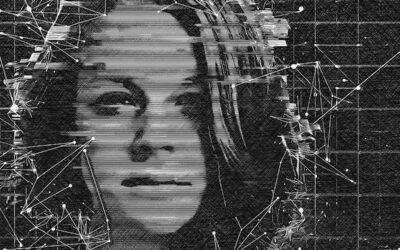 Today, October 21st, 2021 Atixi was born (officially). The name of the corporation is Atixi, Inc. (the "Corporation").  The address of the Corporation's registered office in the state of Delaware is 651 N Broad St, Suite 206, in the city of Middletown, zip code 19709,...
This site is operated by Atixi, Inc. and services are provided through its wholly-owned subsidiaries (altogether, "Atixi"). Atixi does not give investment advice, endorse or make recommendations with respect to any assets or provide legal or tax advice. Atixi, Inc. uses CoinList Markets LLC (NMLS #1785267) is a Money Services Business registered with the Financial Crimes Enforcement Network and certain states as a money transmitter. EC Securities, LLC ("EC Securities") is a registered broker-dealer and member FINRA/SIPC. EC Securities does not make investment recommendations, and no communication, through this website or in any other medium, should be construed as a recommendation. The background of EC Securities and its investment professionals can be found on 
FINRA's broker/check
, and SEC-prescribed information for retail investors can be found on 
Form CRS
. Neither Atixi nor any of its officers, directors, agents, or employees makes any warranty, express or implied, of any kind whatsoever related to the adequacy, accuracy, or completeness of any information on this site or the use of information on this site.
This site contains external links to third-party content (content hosted on sites unaffiliated with Atixi). As such, Atixi makes no representations or endorsements whatsoever regarding any third-party content/sites that may be accessible directly or indirectly from this site. Atixi services are only directed toward the residents of jurisdictions where such services are permitted. Some services may be limited to residents of certain jurisdictions, and disclosures may be required in specific jurisdictions,
available here
. Use of the site is subject to certain risks, including but not limited to those
listed here
. Assets offered on the platform are not insured by the FDIC, SIPC, or any similar organization. Users must conduct their own due diligence of any digital asset. Participating in digital assets is highly risky and may lead to total loss of funds. By using this site, you explicitly agree to our
Terms of Use
and
Privacy Policy
. Atixi and its employees, officers, directors, and affiliates may have interests in assets listed on this site and may also participate in certain offerings using the site (where permitted).
Please read the full Legal Disclosures.